Our
Story
Naxos Vacation Rentals is the online platform of Proto Tourism.
Proto Tourism has been established in the early 80s and since the beginning has played an important role into the development of the tourism in Naxos. Building over the years a reputation of professionalism and trust in the vacation rental's area, Travel Agency and in the property management area.
Thanks to our experience we are able to identify and select the best potential customers to have your property proposed to. Being firmly rooted in the territory, we deeply know every Village at Naxos Island, either with its merits or its defects and our know-how is always available for those who would make a request. The essential part of our duty is to keep our customer aware about what is going on.
A particular reason of pride for us is to gain the complete customer trust that always encourages us to improve either ourselves or the service we can offer them back. During the decades has increase the service which provide to his customer the truly Greek hospitality experience.
Proto Tourism our, Head Office, have been working with the leading Tour Operators in Europe and their representatives in Greece so as a result we welcome each year many visitors. Our main office hosted in our private building, is centrally located at the port area, where you will find a team of expert that will provide you all the info in your own language Greek, Italian, German, French and of course English. We can organize your stay on the island offering you a variety of rooms, studios and apartments and Luxury Villas to suit your requirements. We can provide you the best Car and Bike rental to discover the island at best market rate. We also invite you to get to know Naxos and the nearby islands by bus tours, walking and sea excursions, which you can find at our office. You can also book your ferry tickets to all destinations through "Proto Tourism".
We are always at your disposal to content your wishes!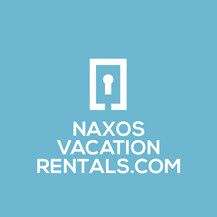 Our
Services
A full service Travel Agency at your disposal.
General Travel agency duties are performed by our Administrator's company (Proto Tourism). The main office is located at the port, the best location to welcome you once you arrive at Naxos. Here you can find:
Tickets for all the boats
Consultancy for all the activities
Air tickets
Tickets for all concerts
Travel store
Daily cruises to other islands
Rent a car / bike / bicycle
Bus tour around the island
Safety lockers
We can provide you the best Car and Bike to rent so you can discover the island at best market rate. We cooperate with all the car rentals on the island that are able to offer you absolutely safe and new vehicles. Extra comforts can be also provided, like baby seats, boosters, boxes or carriages. All insurances available and all credit cards accepted.
We also invite you to get to know Naxos and the nearby islands by bus tours, walking and sea excursions, private or with groups.
We can provide you the most accurate and updated information about boat schedules to all destinations as well as ticket reservations.
Our consultancy team can provide you with all the necessary information for all the activities in Naxos as well as reserve them for you. Water sport courses, Tickets for all concerts can be reserved by us.
For "short stay" costumers we have in their disposal safety lockers that can fit all luggage size and sport equipment and a travel store for all their travel needs.
We will be glad to welcome you at our office and help you making your holidays memorable!